Auto Loan Rates
Rates and terms subject to change without notice. Terms are approximate. Rates as of February 19, 2019. Rates and terms may vary based on individual credit worthiness and age of vehicle.
Dollar Limits for Terms: Up to 60 months greater than $7,000; 61-72 months greater than $20,000; 73-84 months greater than $35,000
Mileage Limits for Terms: Up to 60 months less than 110,000; 61-72 months less than 65,000; 73-84 months less than 25,000
Vehicles with High Mileage** will not exceed NADA average trade-in excluding TAVT, GAP & Warranty. Vehicles 2012 and older will not exceed 48 months.
Maximum LTV on New 100% MSRP / Used 100% NADA Retail***
*APR=Annual Percentage Rate
** High Mileage is determined by the credit union
*** Based on Individual creditworthiness and loan program
---
News and Offers from MembersFirst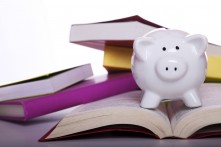 Personal Finance
3 Tips to Protect Your Identity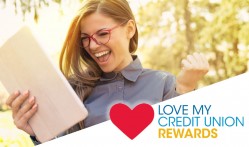 Credit Union Rewards
Love My Credit Union Rewards Offers You Great Savings
FREE 35-Page eBook!
Visit our blog to find out how MembersFirst helps you keep your New Year's resolutions. Download your FREE interactive eBook!