The Savasaurus club was a great start--we've graduated to a CU Succeed account!
- Penney & Montez
News and Offers from MembersFirst
Credit Card Rates
Visa Platinum with Rewards
Visa Classic with Rewards
Visa Secured with Rewards
News and Offers from MembersFirst
2020 Holiday Loans
Rest Easy... Your 2020 Holiday Loan is here! Borrow Up To $2,000 @ 13% APR for 11 Months!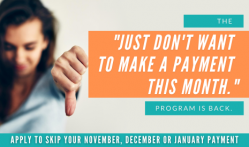 The "Just Don't Want to Make A Payment This Month" program is back!
Apply Today to Skip Your November, December or January loan payment!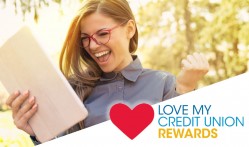 Credit Union Rewards
Love My Credit Union Rewards Offers You Great Savings on Services You Use!