Rates
MembersFirst Credit Union takes pride in offering savings and loan rates that are always in the best interest of our members. As a member-owned, not-for-profit financial cooperative, we offer rates that are competitive with the industry average. In many cases our members benefit from lower rates on loans and higher rates on savings. In order to keep our rates competitive, the rates are generally reviewed by the Board of Directors on a monthly or quarterly basis. Since we have our member's best interest at heart, you do not have to worry about "bait and switch" situations.
We make every effort to keep the rates listed on our website current but please be sure to check with a Member Advisor at the time you make a decision to take advantage of any of the loan or deposit products available.
Mortgage rates are subject to change daily.
Please use the menu to the left to navigate to each of the products.
APY = Annual Percentage Yield
APR = Annual Percentage Rate
---
News and Offers from MembersFirst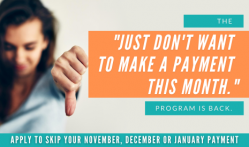 The "Just Don't Want to Make A Payment This Month" program is back!
Apply Today to Skip Your November, December or January loan payment!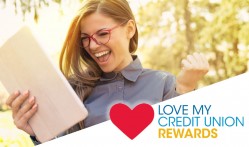 Credit Union Rewards
Love My Credit Union Rewards Offers You Great Savings on Services You Use!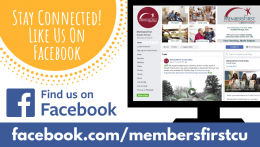 Follow Us On Facebook!
Like and follow us on Facebook for great deals and money-saving tips and tricks!