Personal Checking
Choose a Checking Account that's right for you.
No-Fee Checking
If you're looking for a simple solution for your day to day finances or you need a secondary checking account, our No-Fee Checking is right for you. Enjoy all the convenience and none of the hassle with:
No minimum balance
No monthly service charge
Overdraft Privilege available
Direct Deposit Checking
If you're always on the go and need a hassle-free way to get your deposits and access your money, a Direct Deposit Checking account is the solution for you. When you have your pay check, social security or retirement checks automatically deposited into your checking account each pay period, enjoy these benefits:
No minimum balance requirements
Earn interest on average daily balances of $1000 and more
Overdraft Privilege available
Interest Checking
If you carry a healthy balance on your checking account each month and would like to earn a little extra on the balance; our Interest Checking is the solution for you.
CU Succeed Checking

If you're just starting out financially and need to establish a financial history, our CU Succeed Checking is the right account for you. It provides benefits that are sensitive to your cash flow.
Enjoy:

Maintain a low minimum average daily balance of $300*
Earn interest on average daily balances over $1000

Your financial needs and habits change as you advance through the stages of daily living. MembersFirst offers solutions that can meet those needs.




No required minimum balance
Four free ATM withdrawals per month at non-MembersFirst ATMs
55-Plus Checking
The 55-Plus checking account is available to members enrolled in the MembersFirst 55-Plus program. Our 55- Plus checking account rewards your financial experience.
This account features:
No required minimum balance
One free order of checks each year
Interest on average daily balances over $100
Free stop payments
Four free ATM withdrawals at non-MembersFirst ATMs
Overdraft Privilege available
News and Offers from MembersFirst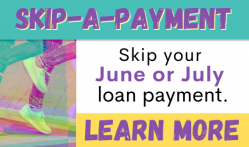 Summer 2020 Skip-A-Payment
Apply Today to Skip Your June or July loan payment!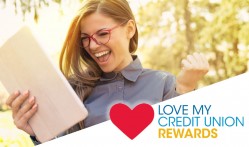 Credit Union Rewards
Love My Credit Union Rewards Offers You Great Savings on Services You Use!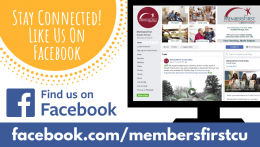 Follow Us On Facebook!
Like and follow us on Facebook for great deals and money-saving tips and tricks!