Direct Deposit
Direct deposit is a hassle-free way to handle your money. You can avoid waits and holds on your payroll check by having it directly deposited into your account.
If you are an employee of one of our main sponsor groups - Dekalb Medical, WellStar Health System, Douglas County Schools, Paulding County Schools or Atlanta Medical, you can complete a Direct Deposit form at any of our branches or online.
If you are a member of MembersFirst Credit Union but do not work for one of the institutions mentioned above, you can obtain a direct deposit form from your Payroll / Human Resources Department. The information you will need to complete the form is as follows:
Name of Financial Institution: MembersFirst Credit Union
Routing & Transit Number: 261174432
Your Account Number: You can use the account number on the bottom of your MembersFirst checks, or your member number
News and Offers from MembersFirst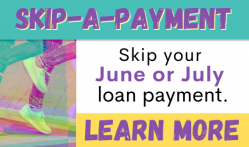 Summer 2020 Skip-A-Payment
Apply Today to Skip Your June or July loan payment!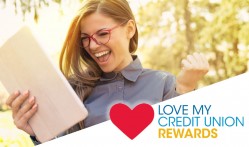 Credit Union Rewards
Love My Credit Union Rewards Offers You Great Savings on Services You Use!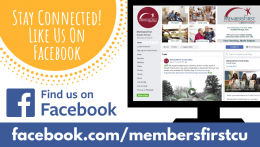 Follow Us On Facebook!
Like and follow us on Facebook for great deals and money-saving tips and tricks!