St. Joseph's/Candler Referral Rewards Program
St. Joseph's/Candler Referral Rewards Program


We appreciate your membership! Let us reward you for spreading the word about the benefits of credit union membership with your co-workers and each of you will receive $50—that's $50 for you and $50 for them!
How to earn your Referral Rewards:
1. Complete the member referral coupon.
2. Ask your co-worker to present the coupon when they open their Direct Deposit checking.
3. Each of you will earn $50 when their first direct deposit is credited.
Also, take advantage of these special benefits available to St. Joseph's/Candler employees:
• Lower loan rates on Auto and Personal loans
• Earn more interest on Certificates of Deposit
• Free services, including Visa® Travel Money Cards, Cashier's Checks and Money Orders
• Fast Cash Loans offered in April, August & December. No credit check.
So…spread the word today and start earning your referral rewards! Remember to mention there are no minimum balance or deposit requirements, no monthly service fees and free mobile and online banking. Refer as many co-workers as you'd like to continue to earn your rewards!
*Referring member's account must be in good standing with the credit union. Membership savings account with at least $5 on deposit required. This program cannot be combined with any other rewards program at the credit union.
News and Offers from MembersFirst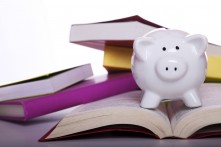 Personal Finance
3 Tips to Protect Your Identity
2019 Summer Skip-A-Payment
Get the Scoop - Add More Flavor to your Summer Budget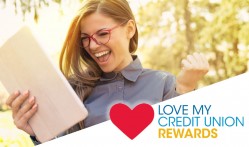 Credit Union Rewards
Love My Credit Union Rewards Offers You Great Savings