Welcome Piedmont Plus Credit Union Members
Welcome Piedmont Plus Credit Union Members
The member data conversion is complete. Thank you for your patience as we worked through some of the hiccups and kinks when we brought the system back online. You now have access to all the locations and ATMs as well as new products and services available through MembersFirst Credit Union. The following is important information about your account, changes that may affect you and how you can access your account information.
PAYROLL UPDATE!
You are not required to make any changes to your account information with your payroll department. Your payroll will process as usual. In the information you received regarding the merger, you may have been asked to update your payroll information with the new routing number and your new 2222 savings account number. In the best interest of our members, we have determined that it is NOT necessary for you to make the changes. Your payroll will be processed as usual. We apologize for any inconvenience this may have caused.
Go Back to MembersFirst Credit Union Home Page and Online Banking
Your Savings Account Number
Your Piedmont Plus Credit Union Savings Account number is now a 9-digit account number. Please contact us for more detailed information about your new account number. A letter detailing this information was mailed to your address on file in November.
Online Banking, Mobile Banking and Bill Pay
Piedmont Plus Online Banking is now available on MembersFirstGA.com. to MembersFirst Online Banking. You will access MembersFirst Online Banking on the MembersFirst website at www.MembersFirstGA.com. In the upper left-hand corner of the MembersFirst website, you will find the login for Online Banking. Use your new account number and temporary password to log in. Your account information will be available after you register and log in.
Statements
Your November 30, 2018 statement was mailed to your address on record and was the last statement you received from Piedmont Plus Credit Union. Please retain it for your records. The ending account balances on your November 30th Piedmont Plus statement will be your beginning balances at MembersFirst Credit Union. Going forward, all credit union statements and correspondence will come from MembersFirst Credit Union. If you receive e-statements, please download and save any past statements you would like to keep. Your transaction history and statements prior to December 3rd will no longer be accessible through online banking. Your MembersFirst e-statements after December 3rd will be available in Online Banking at MembersFirstGA.com.
Mobile Banking – 'membersfirstga'
MembersFirst Credit Union has a Mobile App available in the Apple iTunes App Store® and in the Google Play™ Store. The Mobile App provides access to your account history, transfers between accounts, Bill Pay, Mobile Deposit, Holds and Pledges on your account, Remote Control Access to turn your Visa® Debit Card on or off, Loan Applications and ATM and branch locations with directions. The Mobile App may be found by searching "membersfirstga" in your app store. Once you have accessed and registered your account for online banking (see instructions above), you can download and activate the Mobile App by following the instructions to register your device. The Piedmont Plus Mobile app will no longer be available.
Bill Pay
If you use Bill Pay, all of your information and payees has been transferred and is accessible through Online Banking / Bill Pay at MembersFirst Online Banking. All scheduled and recurring payments will be posted according to the schedule you established.
Account History
Your account history prior to November 30, 2018 will no longer be available on Phone Banking or Online Banking. Your new account history will begin on the MembersFirst Phone Banking and Online Banking system which will be available on December 3rd, 2018. You will need to refer to your statements for account information and transaction history that occurred prior to November 30, 2018.
Audio Teller - Phone Banking is now Action Code Driven
Audio Teller will change to Audio Response - Phone Banking with a new menu and action codes. The new phone number for Audio Response – 24-Hour Phone Banking is 404 978-0089. The first time you connect to Audio Response, you will be asked to enter your NEW Savings Account number (referenced above) followed by the pound (#) sign. No Personal Identification Number (PIN) has been assigned to you. Enter your social security number and select a 4-digit PIN when prompted to do so. Once you have entered your new PIN, follow the prompts and re-enter your NEW account number followed by the pound (#) sign and your new PIN. MembersFirst's Audio Response - Phone Banking is Action Code driven. You will need to use an action code for each feature you would like to access. A list of action codes is available below. Action codes are also available online at MembersFirstGA.com under the Personal Banking menu and the sub menu - Phone Banking. Click Here for available Action Codes
Merger Correspondence
Other information
Why Merge
Our combined resources will provide a wider network of branch locations and free ATMs, expanded products and services to meet the evolving technological and e-banking needs of our members, competitive rates, business accounts, and a more expansive loan offering including real estate and business loans. This strategic partnership will also afford us significant economies of scale, which will allow us to potentially add additional branch locations and ATMs throughout our expanding field of membership in Georgia. The merger provides your credit union with the opportunity to provide more of the competitive financial products and services you need and deserve and will make us stronger and more competitive in the ever-changing financial marketplace.
Staff and Locations
The combined credit union will remain a member-owned, locally operated credit union focused on the needs of our members and the communities we serve. All of our current staff and locations will remain in place and will continue to provide you with excellent personalized service.
News and Offers from MembersFirst
2019 Holiday Loans
Now Accepting Applications for the 2019 Holiday Loan. Borrow Up To $2,000 for 10 Months!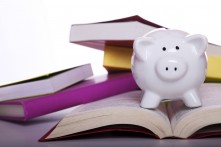 Personal Finance
3 Tips to Protect Your Identity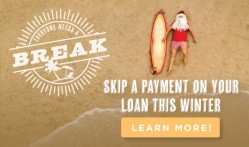 2019 Winter Skip-A-Payment
Everyone Needs a Break - Skip-A-Payment