Welcome Piedmont Plus Credit Union Members
Welcome Piedmont Plus Credit Union Members
We are pleased to announce that at a Special Meeting of Members on March 28, 2018, the members of Piedmont Plus Federal Credit Union voted to approve a merger with MembersFirst Credit Union. The effective date of the merger was April 1, 2018. Combining these two outstanding organizations will result in a credit union with over $222 million in assets, 35,000+ members, 14 full-service branch locations, access to over 5,600 nationwide Co-op shared branch locations, industry-leading technology, and a dedicated member service call center.
Our combined resources will provide a wider network of branch locations and free ATMs, expanded products and services to meet the evolving technological and e-banking needs of our members, competitive rates, business accounts, and a more expansive loan offering including real estate and business loans. This strategic partnership will also afford us significant economies of scale, which will allow us to potentially add additional branch locations and ATMs throughout our expanding field of membership in Georgia. The merger provides your credit union with the opportunity to provide more of the competitive financial products and services you need and deserve and will make us stronger and more competitive in the ever-changing financial marketplace.
Why MembersFirst
Piedmont Plus and MembersFirst share a common background in the healthcare industry and take great pride in the level of service we provide to our members. With a similar field of membership and service culture, the combined credit union will be well-poised to serve the financial needs of our healthcare members.
Staff and Locations
The combined credit union will remain a member-owned, locally operated credit union focused on the needs of our members and the communities we serve. All of our current staff and locations will remain in place and will continue to provide you with excellent personalized service.
What Now
We are working hard to complete the integration of these two credit unions. Once that integration is complete - scheduled for December 2018 – the full line of products and services will be available to you. Until that time, please continue to use your regular Piedmont Plus locations, website and phone numbers for transactions and questions. The MembersFirst branches and shared branching locations are unable to process any PPCU transactions.
Watch for more exciting announcements as we combine our membership!
Merger Correspondence
News and Offers from MembersFirst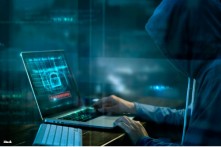 Personal Finance
3 Tips to Protect Your Identity
2018-2019 Skip-A-Payment Application
Enjoy Some Extra Holiday Green

Credit Union Rewards
Love My Credit Union Rewards Offers You Great Savings