General Purpose Loans
*APR = Annual Percentage Rate
---
Personal Loan (up to 48 months)
Share Secured Loan ( 6 mths to 36 months)
Credit Establishing Loan (up to $2500)
Credit Establishing Loan (with no credit history)
Credit Establishing Loan (rebuilding credit)
News and Offers from MembersFirst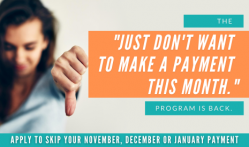 The "Just Don't Want to Make A Payment This Month" program is back!
Apply Today to Skip Your November, December or January loan payment!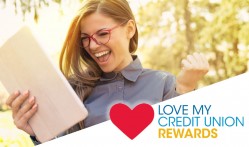 Credit Union Rewards
Love My Credit Union Rewards Offers You Great Savings on Services You Use!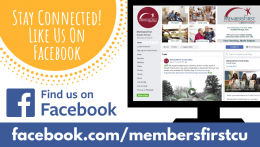 Follow Us On Facebook!
Like and follow us on Facebook for great deals and money-saving tips and tricks!