Wire Transfers
Wire transfers allow members to transfer funds between individuals at different financial institutions. Funds from a wire transfer are typically available within 24 hours. International wires may have a longer processing time.
PLEASE NOTE:
All wire transfer orders $2500 or more must be done in person by an account owner; the account owner must present a valid government issued Identification.
Speak with a Member Advisor for current wire fees
RECEIVE A WIRE TO YOUR ACCOUNT AT MEMBERSFIRST CREDIT UNION
SEND WIRE TO:
Financial Institution: MembersFirst Credit Union
Financial Institution City/State: Decatur Ga.
ABA/ Routing and Transit Number: 261174432
FOR FINAL CREDIT TO:
Beneficiary Name: Member's Name
Beneficiary Account Number: Member's Account Number
SEND A WIRE FROM YOUR MEMBERSFIRST ACCOUNT
If you would like to send a wire from your account at MembersFirst Credit Union, please click the link to complete, print and sign the Wire Form and Agreement. Please contact your branch for further instructions. Wires must be received by 4:00 PM (EST) to be processed the same day.
News and Offers from MembersFirst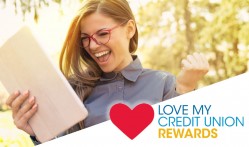 Credit Union Rewards
Love My Credit Union Rewards Offers You Great Savings on Services You Use!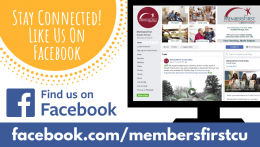 Follow Us On Facebook!
Like and follow us on Facebook for great deals and money-saving tips and tricks!
Important Information (COVID-19)
COVID-19