Safe Deposit Boxes
We have safe deposit boxes available in a variety of sizes for MembersFirst Credit Union members. Discounts are available for MembersFirst 55 Plus members.
MembersFirst @ 2476 Lawrenceville Highway in Decatur
Size Annual Fee
3x5- $40.00
5x5- $50.00
3x10-$60.00
5x10-$75.00
MembersFirst @ Highland Falls Boulevard in Hiram
Size Annual Fee
3x10- $60.00
5x10- $75.00
10x10- $100.00
News and Offers from MembersFirst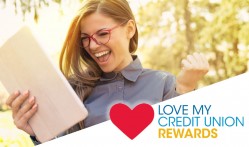 Credit Union Rewards
Love My Credit Union Rewards Offers You Great Savings on Services You Use!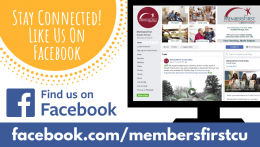 Follow Us On Facebook!
Like and follow us on Facebook for great deals and money-saving tips and tricks!
Important Information (COVID-19)
COVID-19