Other Services
Cash and Check Alternatives
As a part of our complete product line, we offer the following products to MembersFirst members as well as Shared Service Center members:
Notary Public
We offer Notary Public Service to MembersFirst members and Shared Service Center members. There is no charge for this service- just bring your valid identification and your documentation. Do not sign the paperwork before you get to our office.
Signature Guarantee
MembersFirst will provide a signature guarantee to MembersFirst Credit Union members only. This service is offered on a limited and restricted basis at most branches of the credit union.
Order Checks
Click Here to Reorder Deluxe Checks.
News and Offers from MembersFirst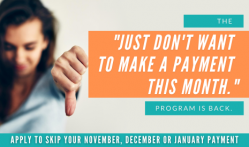 The "Just Don't Want to Make A Payment This Month" program is back!
Apply Today to Skip Your November, December or January loan payment!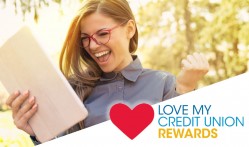 Credit Union Rewards
Love My Credit Union Rewards Offers You Great Savings on Services You Use!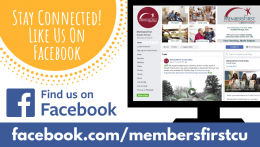 Follow Us On Facebook!
Like and follow us on Facebook for great deals and money-saving tips and tricks!