Membership Overview
If you're thinking of joining MembersFirst Credit Union, you may already be familiar with the benefits a credit union provides over a bank or other type of financial institution. These not-for-profit cooperatives exist solely to provide services to the member-owners who save and borrow there. You are called a "member-owner" when you join because you, the member, are part-owner of the credit union!
Find out more about
News and Offers from MembersFirst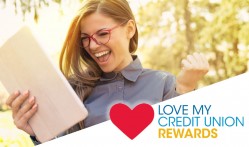 Credit Union Rewards
Love My Credit Union Rewards Offers You Great Savings on Services You Use!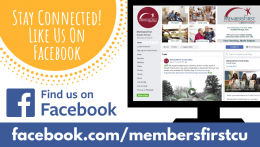 Follow Us On Facebook!
Like and follow us on Facebook for great deals and money-saving tips and tricks!
Important Information (COVID-19)
COVID-19