Membership Overview
If you're thinking of joining MembersFirst Credit Union, you may already be familiar with the benefits a credit union provides over a bank or other type of financial institution. These not-for-profit cooperatives exist solely to provide services to the member-owners who save and borrow there. You are called a "member-owner" when you join because you, the member, are part-owner of the credit union!
Find out more about
News and Offers from MembersFirst
2018 Holiday Loans
Accepting Applications Monday, October 29th for the 2018 Holiday Loan. Borrow Up To $2,000 for 10 Months!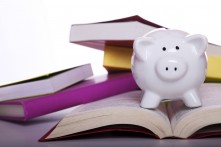 Personal Finance
3 Tips to Protect Your Identity
2018-2019 Skip-A-Payment Application
Enjoy Some Extra Holiday Green