Member Perks
There are more reasons than ever to love being a member of MembersFirst Credit Union.
Your credit union membership is about the trust and care of community, built around where you live, work and play. That's why your Credit Union membership saves you money through exclusive member-only offers through our trusted partners. Through Love My Credit Union Rewards, credit union member have saved over $2 billion with offers like:
TurboTax
Credit union membership also saves you up to $15 on TurboTax federal products.
TruStage Products
Home and Auto Insurance Program - Protecting your car and home shouldn't cost you a bundle. MembersFirst Credit Union members can save big with an exclusive discount from the Program.
AD&D Insurance
Accidental Death and Dismemberment Insurance is available just because you are a member. The credit union-sponsored AD&D coverage provides your family members up to $2000 in the case of Accidental Death or Dismemberment. You can get extra coverage if you pay into the policy.
Term & Whole Life Insurance
Term and Whole life Insurance - find affordable Term and Whole Life policies to fit your budget. Call and speak with an agent today 1-855-268-4814.
PLEASE NOTE: For questions regarding TurboTax or TruStage, please contact them directly or visit lovemycreditunion.org. Learn all about how your MembersFirst Credit Union membership gets you all these exclusive savings, and more at membersfirstga.com or LoveMyCreditUnion.org. Check them out and start enjoying credit union member benefits you never knew you had.
News and Offers from MembersFirst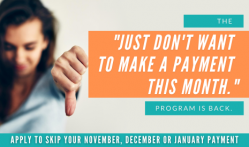 The "Just Don't Want to Make A Payment This Month" program is back!
Apply Today to Skip Your November, December or January loan payment!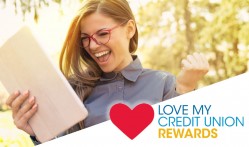 Credit Union Rewards
Love My Credit Union Rewards Offers You Great Savings on Services You Use!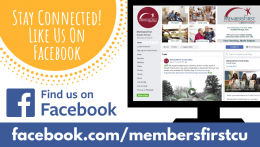 Follow Us On Facebook!
Like and follow us on Facebook for great deals and money-saving tips and tricks!