Mortgage Lending Originators
Mortgage Lending Originators
NMLS is the legal system of record for licensing in all participating states, the District of Columbia, and U.S. territories. In these jurisdictions, NMLS is the official and sole system for companies and individuals seeking to apply for, amend, renew and surrender licenses managed in the NMLS on behalf of the jurisdiction's governmental agencies. NMLS itself does not grant or deny license authority.
NMLS is also the system of record for all federal registrations required of federally regulated mortgage loan originators.
Mortgage Lending Originators

Amanda Lynn Chapman - 1868342
Cathy Sims Mayweather - 479228
Christina Hulsey Bryant - 1092566
Geri Christmas Conner - 654451
Daveeth Olivid Svansson - 480441
Jason Richard Palmer - 480984
Kimberly Renee McNary - 631632
Mary Kimberly Fletcher - 1094513
Randy Pope Stamps - 1091679
Robert Wayne Minor - 469711
Terry Lewis Hardy - 481050
Vivian Scott Denson - 470351
News and Offers from MembersFirst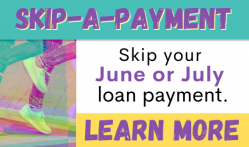 Summer 2020 Skip-A-Payment
Apply Today to Skip Your June or July loan payment!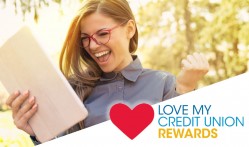 Credit Union Rewards
Love My Credit Union Rewards Offers You Great Savings on Services You Use!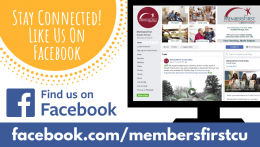 Follow Us On Facebook!
Like and follow us on Facebook for great deals and money-saving tips and tricks!