Merchant Processing
Our partnership with First Data ® Corporation, a global technology and electronic payments leader, makes it easy and affordable for you to offer a variety of payment options to your customers. Options include, credit cards, debit cards, gift cards and checks. Service goes beyond basic processing to help you make transactions easier, faster, safer and more valuable to your bottom line.
Visa®, MasterCard®, Discover® network and American Express, all organized on one statement
Quick access to your account anywhere, anytime with online reporting
Choose from a variety of advanced credit card processing technology including wireless, Internet and PC-based options.
Innovative payment options for credit cards, pin-based debit, gift cards, electronic check acceptance and more.
Credit Cards
Offer your customers more payment options by accepting credit cards including Visa®, MasterCard®, Discover® Network, American Express®, Diners Club® and JCB®.
Debit Cards
Personal Identification Number (PIN) based and signature based debit transactions are the fastest growing form of electronic payment. This method of payment is convenient for your customers and offers you reduced fraud, faster checkout times and higher ticket averages.
POS Terminals
Accepting cards is easy for you and your customer with First Data's innovative merchant card processing solutions. Whether you need a wireless solution or one integrated with your PC, we have the equipment to help your business.
Gift Cards
Build your brand and increase your sales with gift cards. Gift cards bring in new customers and gift card customers tend to spend more than just the value of the gift card.
Electronic Check Conversion
Minimize returned checks by turning a paper check into an electronic purchase at the point of sale using TeleCheck Electronic Check Acceptance®. Electronic checks are deposited directly into your account within 48 hours.
24/7 Online Account Access
Access key information on all of your payment streams through Business Track(SM), a single consolidated web tool that provides convenient, user friendly insight into all of your processing data, including credit, debit, prepaid/giftcard and check. http://www.businesstrack.com
For more information, please contact us at 404 978-0080.
News and Offers from MembersFirst
2019 Holiday Loans
Now Accepting Applications for the 2019 Holiday Loan. Borrow Up To $2,000 for 10 Months!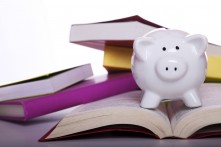 Personal Finance
3 Tips to Protect Your Identity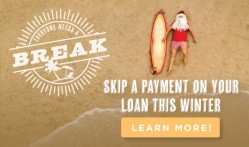 2019 Winter Skip-A-Payment
Everyone Needs a Break - Skip-A-Payment