Forms
​Please complete, print and fax/email any of the forms below to your branch or feedback@membersfirstga.com. A member signature is required for any form to be processed.
Visa Debit Card / PIN Replacement & Request Form
Stop Payment For Checks (Share Draft)
Stop Payment For ACH ( Automated Debit from Merchant)
International Wire Transfer Form
Visa Credit Card Limit Increase
News and Offers from MembersFirst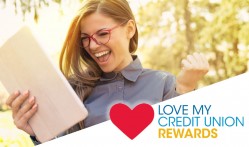 Credit Union Rewards
Love My Credit Union Rewards Offers You Great Savings on Services You Use!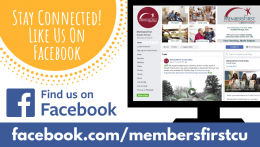 Follow Us On Facebook!
Like and follow us on Facebook for great deals and money-saving tips and tricks!
Important Information (COVID-19)
COVID-19