Fee Schedule
Deposit Accounts
​We review our fee schedule regularly and make it available to you to give you the opportunity to control your finances and minimize the fees you may incur. We work to remain fair and competitive (we dislike fees as much as you do) and charge only the fees which contribute to operating costs.
Christmas Club Early Withdrawal
$10.00
Closure Fee (within 90 days of opening)
$20.00
Excessive Withdrawal Fee (above 3 per quarter)
$4.00
Savasaurus Club (in excess of 1 per month)
$10.00
Minimum Balance Fee (average below $1000)
$5.00
Excess Withdrawal Fee (each over 6 per month; only 3 by check)
$5.00
Share Draft Accounts (Checking Accounts)
Monthly Minimum Balance Fee For Share Draft Account
Basic Business or Personal Business Share Draft (average balance below $1,000)
$10.00
Direct Deposit Share Draft
(earns interest on average balance of $1,000)
$0.00
Fresh Start Checking (average balance below $300)
$10.00
Interest Share Draft (average balance below $300)
$5.00
Draft (Check) Printing Charges
Depends on style
Overdraft Privilege (item paid on your behalf)
$33.00
Overdraft Protection Transfer (from savings or other MFCU account)
$7.00
Publix PRESTO! ATM Nationwide
Free
Non-MembersFirst ATM Transaction
$1.75
Skip A Payment Fee (Promotion)
$30.00
Loan Advance Processing Fee (Fast Cash and Holiday Loan Only)
$30.00
Title Fee (used vehicle loans)
$49.00
Other Fees
Account Balancing / Research (per hour)
$20.00
Bad Address (Monthly) (Returned Statements Undeliverable)
$5.00
Business Account Bill Pay (per month)
$5.95
Check Cashing (checks over $200)
$5.00
Inactivity Monthly Fee (no activity for 12 months)
$5.00
Merchant Cashier Check (from personal check)
$15.00
NSF (Non Sufficient Funds - per item)
$33.00
Overnight / Expedited Delivery
Actual Cost
Phone Pay (delinquent loan only)
$10.00
Photo Copy (first 3 pages free)
$2.00
Replace Damaged/Lost/Stolen Card/Visa/Debit ATM
$10.00
Returned Deposit Item (from member payable to themselves)
$25.00
Returned Deposit Item (from others payable to member)
$15.00
Shared Branching Convenience (per transaction)
$1.50
Signature Guarantee (for members only)
$10.00
Statement Copy/ Account History Printout
$5.00
Telephone Transfer (Teller assisted)
$2.00
Teller/Official Check (payable to other)
$5.00
Travel Money (Reloadable card) ($100-$5,000)
$5.00
Visa Gift Card ($10-$1,000)
$5.00
Wire Transfer (International)
varies ($60.00-$100.00)
Printable Copy of Fee Schedule
Print a PDF copy of the Fee Schedule
Fee Schedule Effective December 1, 2018
News and Offers from MembersFirst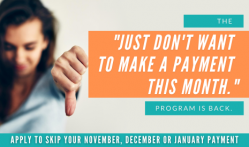 The "Just Don't Want to Make A Payment This Month" program is back!
Apply Today to Skip Your November, December or January loan payment!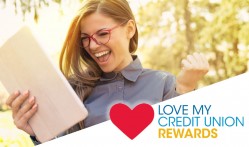 Credit Union Rewards
Love My Credit Union Rewards Offers You Great Savings on Services You Use!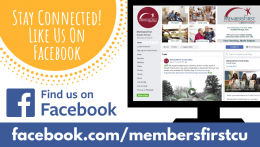 Follow Us On Facebook!
Like and follow us on Facebook for great deals and money-saving tips and tricks!